Riscontrati problemi di connessione per Monster Hunter World
Capcom ha preso conoscenza dei problemi di connessione che stanno affliggendo Monster Hunter World su PC. I suddetti hanno causato una crescita delle recensioni negative esponenziale nei confronti del gioco, tanto da portarlo ad un voto complessivo di 50% di gradimento generale. È arrivato il commento ufficiale del publisher in merito ai problemi, sulla piattaforma di riferimento Steam:
Originale
We have been receiving numerous reports that players are experiencing connection errors after every several times they depart on quests. We are currently investigating the cause of this and are working with Valve to resolve the issue as soon as possible. We will keep you informed of further developments in this matter. We thank you for your patience and apologize for the inconvenience this has caused.
Tradotto
Abbiamo ricevuto numerose segnalazioni riguardanti gli errori di connessione che stanno affliggendo i giocatori ogni qual volta partano per una missione. Stiamo investigando alla causa di ciò e stiamo lavorando con Valve per risolvere il problema il prima possibile. Vi terremo informati per ogni sviluppo in tal senso. Vi ringraziamo per la vostra pazienza e ci scusiamo per l'inconveniente.
Nonostante questo inconveniente, Monster Hunter World è sulla giusta strada per essere il gioco giapponese più venduto su Steam. Le vendite sono stimate a circa 10 milioni di copie attraverso tutte le piattaforme dopo la sua uscita su PC la scorsa settimana. Avete già letto del letale bug che distrugge i salvataggi su PC? Potete farlo qui. Voi ci state giocando? Avete riscontrato qualche problema? Fatecelo sapere!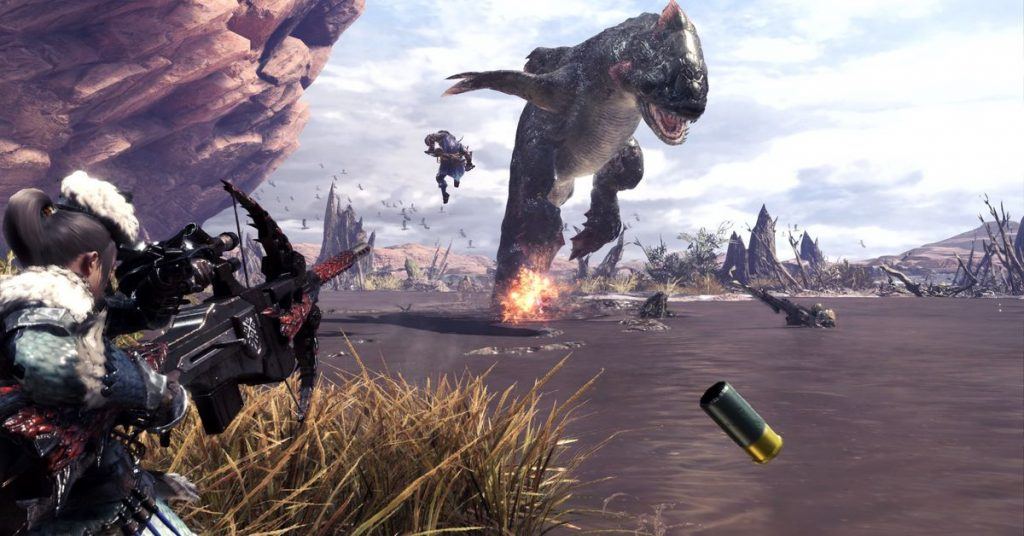 Per rimanere informati sul mondo nerd, continuate a seguirci sul nostro sito DrCommodore.it e su Facebook, Instagram, Telegram, YouTube, Discord e Twitch.