Potrebbero esserci diversi movimenti in casa Activision
Stando a quanto riporta lo youtuber/insider TheGamingRevolution, sono in arrivo importanti novità da parte di Activision. TGR sul suo account Twitter ha riportato dei leak molto interessanti, cioè l'arrivo di una remastered di Crash Bandicoot 4, con l'aggiunta di una componente PVP (ndr. probabilmente una modalità/remaster di Crash Bash). Inoltre sembra che Sledgehammer Games stia lavorando ad un nuovo Call Of Duty Free-to-play, che sicuramente si affiancherà a Warzone con modalità diverse dalla battle royale.
•The Crash PvP game is still in its early days and is expected to release in 2021 (although could change). It will also be available on console, PC & mobile!

— TheGamingRevolution (@TheGamingRevo2) March 13, 2020
Il Leaker è famoso per aver annunciato con 8 mesi d'anticipo la mappa di Call of Duty: Warzone. Ora non ci resta che aspettare una risposta ufficiale da parte di Activision, che potrebbe confermare o smentire il rumor. Vi ricordiamo che essendo una notizia non ufficiale, va trattata con le pinze.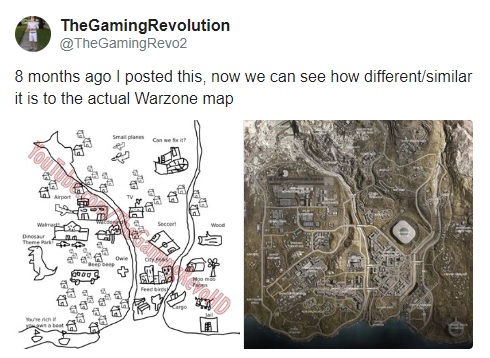 Per rimanere informati sul mondo nerd, continuate a seguirci sul nostro sito DrCommodore.it e su Facebook, Instagram, Telegram, YouTube, Discord, Steam e Twitch.