Ecco il final trailer di Star Wars Episodio IX
Dopo averlo annunciato nei giorni scorsi, Disney e LucasFilm hanno finalmente pubblicato il trailer finale di Star Wars: L'Ascesa di Skywalker (Rise of Skywalker). Potete trovarli qui di seguito.
Trailer in lingua originale:
Trailer in italiano:
Per l'occasione è stato rilasciato anche questo nuovo poster: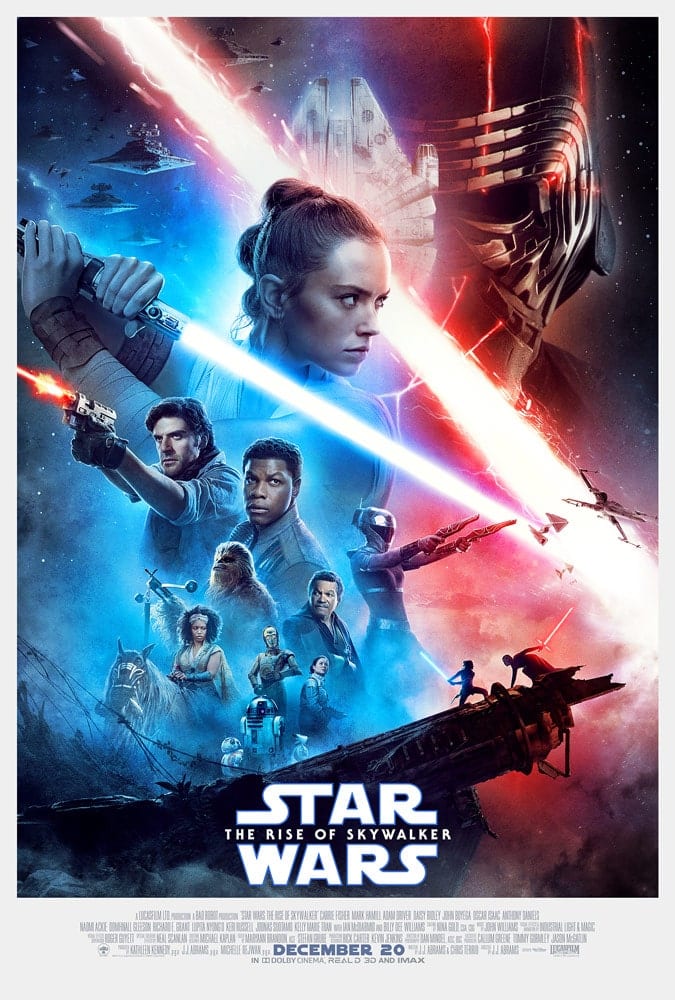 Star Wars: L'Ascesa di Skywalker è il nono episodio della saga creata da George Lucas e uscirà nelle sale italiane il 18 dicembre 2019. Diretto da J.J. Abrams, nel cast troviamo Mark Hamill, Oscar Isaac, Adam Driver, Daisy Ridley, Domhnall Gleeson, Dominic Monaghan, Billy Dee Williams.
Ricordiamo inoltre che, prima dell'uscita del film, la galassia lontana lontana verrà esplorata da Jon Favreau ed il suo The Mandalorian, serie originale Disney+ in uscita, al lancio della piattaforma, il prossimo 12 novembre.
Ma i progetti legati a Star Wars non finiscono qui. Nei prossimi anni verranno infatti prodotti nuovi film, come la nuova trilogia di Rian Johnson, una serie di lungometraggi affidata a David Benioff e D.B. Weiss (creatori della serie televisiva Game of Thrones), una serie su Obi-Wan con protagonista Ewan McGregor e l'ultimo progetto annunciato, il film prodotto da Kevin Feige.
Ma ora, Commodoriani, la parola passa a voi. Cosa pensate di questo nuovo trailer? Fateci sapere la vostra tra i commenti.
Per rimanere informati sul mondo nerd, continuate a seguirci sul nostro sito DrCommodore.it e su Facebook, Instagram, Telegram, YouTube, Discord, Steam e Twitch.