Durante il panel "The Future of Digimon" è stato rivelato lo staff del nuovo film del franchise Digimon Adventure: Last Evolution – Kizuna. Tomohisa Taguchi (Persona 3 the Movie, Kino's Journey – The Beautiful World)  dirige il film presso lo studio Yumeta Company. Akatsuki Yamatoya (Digimon Adventure, Digimon Frontier, Digimon: Data Squad) scrive la sceneggiatura e Seiji Tachikawa (Kino's Journey – The Beautiful World, Blue Spring Ride) è il supervisore capo delle animazioni. Toei Animation si occupa della produzione.
Toei ha in seguito rivelato due visual, il primo trailer e la data d'uscita del film. Le tagline delle due visual sono "Saremo sempre insieme" e "Camminiamo verso i bambini con i Digimon".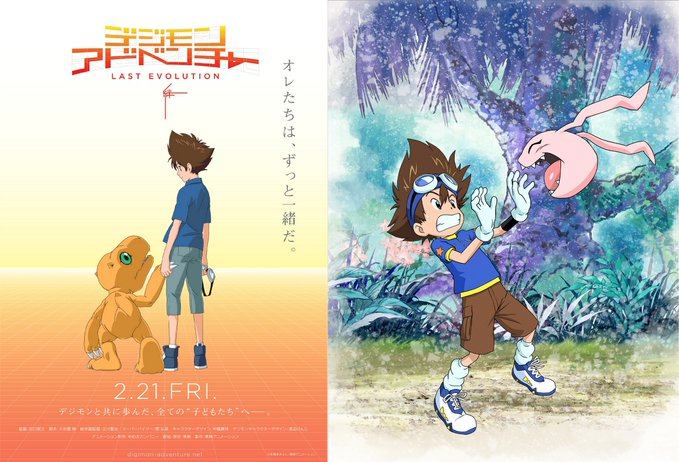 Il film, che sarà l'ultima avventura di Taichi e Agumon,  verrà distribuito nei cinema giapponesi il 21 febbraio.
Per rimanere informati sul mondo nerd, continuate a seguirci sul nostro sito DrCommodore.it e su Facebook, Instagram, Telegram, YouTube, Discord, Steam e Twitch.
Inoltre continuate a seguire gli aggiornamenti su Anime e Manga nei social ufficiali dedicati: Instagram, Gruppo e canale Youtube!