La prossima settimana arriverà nei cinema Ant-Man and the Wasp: Quantumania, il terzo capitolo dedicato all'eroe interpretato da Paul Rudd e primo film dell'attesa Fase 5 del Marvel Cinematic Universe. Ieri c'è stata la prima proiezione del film a Los Angeles, e nelle scorse ore sono arrivate sul web le prime reazioni del pubblico e della critica.
In generale i pareri sono abbastanza positivi, soprattutto quelli riguardo Kang, il villain principale del film interpretato da Jonathan Majors. Nei vari commenti si può leggere come il villain sia definito una forza della natura e infinitamente avvincente. Anche chi non è rimasto soddisfatto dal film si è ritrovato innamorato di Kang, tranne Sean Kean di CNET, che ha definito la sua minaccia troppo astratta. Alcuni commenti positivi riguardano anche la Janet van Dyne di Michelle Pfeiffer – definita tosta – e il rapporto tra Cassie e Scott, mentre ci sono pareri discordanti su MODOK.
Molti hanno definito il film un ottimo sci-fi con tanto umorismo, cuore e azione (tanto che sembra avere un vibe da Star Wars) anche se alcuni hanno criticato alcuni risvolti narrativi e il suo primo atto. Viene sottolineato che il film rappresenta praticamente l'inizio di qualcosa di molto più grande più che il film conclusivo di una trilogia. Viene inoltre segnalata la presenza di due scene post credit molto belle e importanti. Per Mike Ryan il film potrebbe essere difficile da capire per spettatori novizi dell'MCU, soprattutto per i discorsi riguardanti il multiverso.
A proposito di Ant-Man and the Wasp: Quantumania
Ant-Man and the Wasp: Quantumania è stato diretto come i due precedenti capitoli da Peyton Reed. Jeff Loveness (Rick e Morty) ha scritto la sceneggiatura, e tornerà a lavorare nell'MCU anche per il futuro Avengers: The Kang Dynasty.
Paul Rudd, Evangeline Lilly, Michael Douglas, Michelle Pfeiffer e Randall Park tornano nei ruoli di Scott Lang/Ant-Man, Hope Van Dyne/Wasp, Hank Pym, Janet Van Dyne e Jimmy Woo. Kathryn Netwon sostituisce Emma Furhman come Cassie Lang, mentre Bill Murray e Corey Stoll interpretano Krylar e MODOK.
La Fase 5 dell'MCU continuerà con i film Guardiani della Galassia Vol. 3, The Marvels, Captain America: New World Order, Thunderbolts e Blade.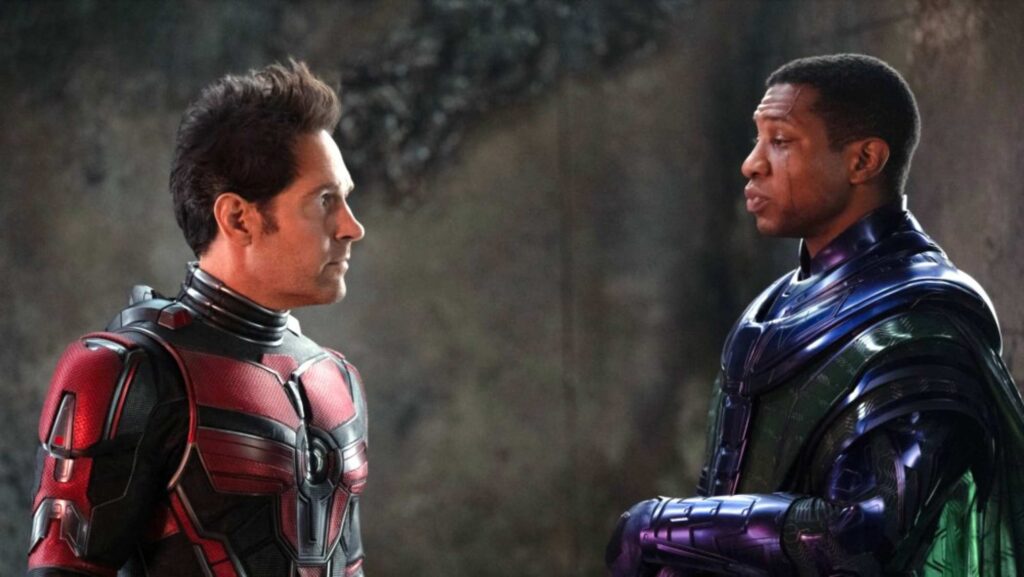 Fonte: Variety.