Sony annuncia uno State of Play incentrato su Ghost of Tsushima
Sony ha appena annunciato completamente a sorpresa la data del prossimo State of Play, diretta online della famosa azienda nipponica nota per portare succose novità ai fan.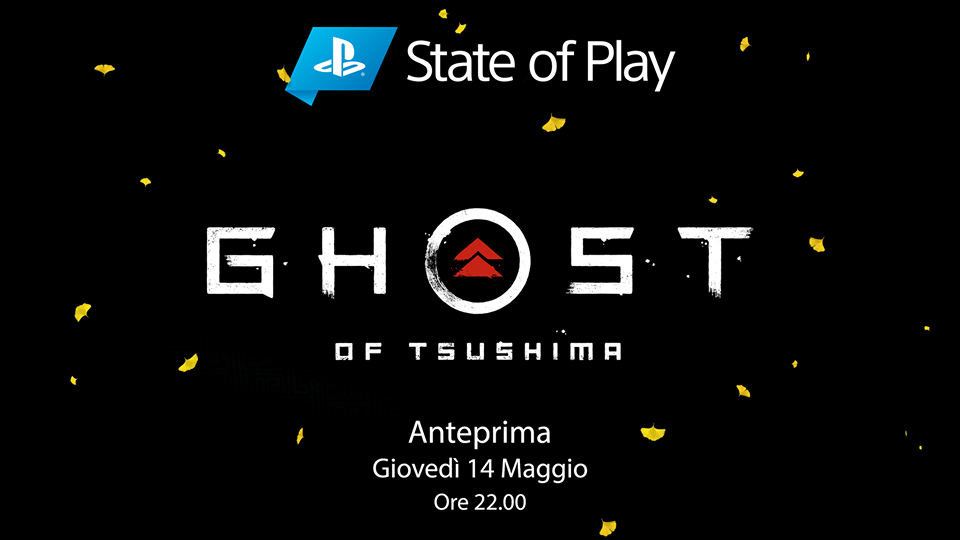 Grazie ai canali social Sony possiamo scoprire non solo la data del prossimo State of Play, fissata per il giorno 14 maggio 2020 alle 22:00 (ora italiana), ma che la diretta sarà interamente dedicata a Ghost of Tsushima, titolo di Sucker Punch che ha recentemente ricevuto una data di lancio.
Ecco di seguito il post d'annuncio:
Il nuovo episodio di State of Play sarà dedicato a Ghost of Tsushima –> https://bit.ly/2YW772H Non perdetevelo giovedì alle 22 sul canale YouTube PlayStation Italia!

Publiée par Sony PlayStation Italia sur Mardi 12 mai 2020
La diretta, che durerà poco meno di 20 minuti, sarà visibile sui canali ufficiali Playstation di Twitch e Youtube e mostrerà nuovi filmati del titolo in questione tra cui il gameplay, il sistema di combattimento e molto altro. 
Sony ci tiene a puntualizzare che lo State of Play sarà completamente incentrato su Ghost of Tsushima e che non ci saranno assolutamente annunci riguardanti la console di prossima generazione Playstation 5. Nonostante ciò, non vediamo l'ora di scoprire di più sul titolo sviluppato da Sucker Punch!
E voi cosa ne pensate? Seguirete la diretta? Fatecelo sapere con un commento!
Per rimanere informati sul mondo nerd, continuate a seguirci sul nostro sito DrCommodore.it e su Facebook, Instagram, Telegram, YouTube, Discord, Steam e Twitch.