Square Enix ha appena annunciato i primi Tre titoli della saga in uscita su nintendo Switch a fine mese!
Square Enix, attraverso la pagina twitter Ufficiale di Dragon Quest ha annunciato l'arrivo dei Tre capitoli originali su Switch con una collection prevista il 27 settembre!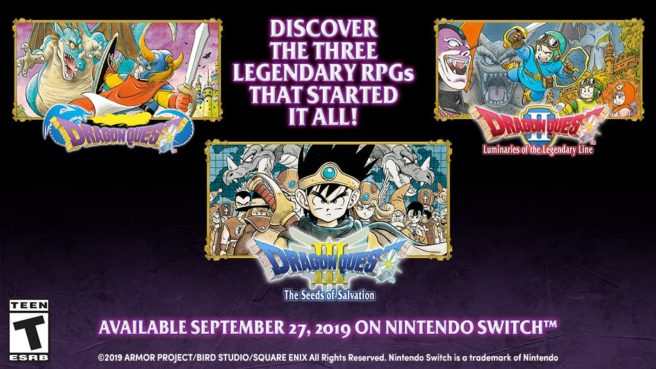 I giochi saranno disponibili per la prima volta su console in europa e avranno un prezzo rispettivo di:
Dragon Quest – 4.99 Dollari
Dragon Quest II: Luminaries of the Legendary Line – 7.49 Dollari
Dragon Quest III: The Seeds of Salvation – 12.49 Dollari
In occidente vedremo solo la versione digitale acquistabile dall'eShop, mentre in Asia sarà in vendita anche una versione fisica contenente tutti e 3 i capitoli.
Ricordiamo che per nintendo switch è in arrivo anche Dragon Quest XI S: Echi di un'era perduta, a partire dallo stesso giorno
Per rimanere informati sul mondo nerd, continuate a seguirci sul nostro sito DrCommodore.it e su Facebook, Instagram, Telegram, YouTube, Discord e Twitch.