Azuki, il servizio per lo streaming di manga, proporrà tutto il catalogo di Kodansha ad un prezzo contenuto
Nel mercato del fumetto si sente molto la mancanza di un'applicazione o di un sito che permetta di "streammare" digitalmente le nostre opere preferite. Se pian piano il mercato si sta espandendo verso il digitale anche per quanto riguarda comics e manga, il costo piuttosto sostenuto del fumetto digitale (quasi pari a quello fisico) rimane comunque un deterrente invasivo che impedisce agli e-book di fumetti di espandersi come dovrebbero. Ma sembra esserci una svolta.
Il 28 giugno arriverà infatti Azuki, un servizio di streaming di fumetti creato dalla casa editrice Kodansha U.S.A. che, per gli appassionati di manga, è praticamente El Dorado. L'app, disponibile sia su iOS che su Android, nonché su sito web, conterrà centinaia di manga e i capitoli nuovi verranno resi disponibili sulla stessa immediatamente dopo l'uscita giapponese. L'app sarà accessibile mondialmente, quindi sì, anche in Italia, ad eccezione del Giappone.
Ci saranno due piani: uno gratuito, che permetterà una lettura di capitoli selezionata e con pubblicità, e un piano premium, senza pubblicità e vincoli, al prezzo di 4,99€ al mese. Ovviamente, in lingua inglese.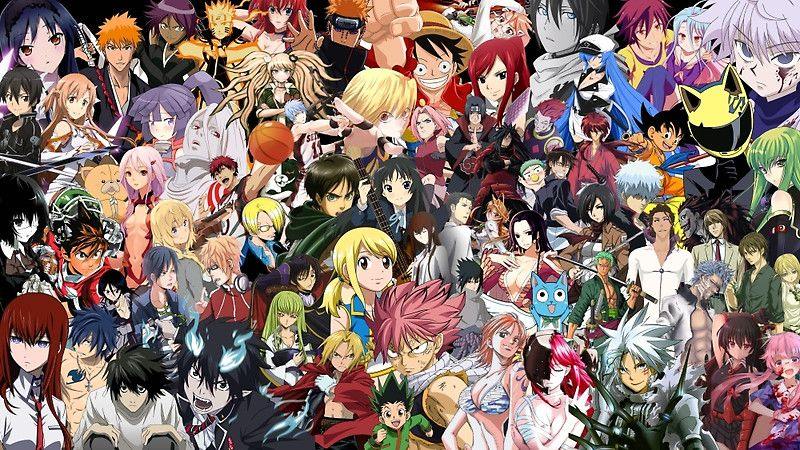 Ecco la lista dei titoli che faranno parte del servizio di Azuki già dal debutto del servizio:
A Sign of Affection
Ace of the Diamond
Again!!
Aho Girl
Air Gear
Ajin – Demi-Human
Alicia's Diet Quest
ALIVE
All Out!!
All-Rounder Meguru
Ao-chan Can't Study!
Aoba-kun's Confessions
APOSIMZ
Are You Lost?
Arisa
As Gods Will The Second Series
ASHIDAKA -The Iron Hero-
Atsumori-kun's Bride-to-be
Attack on Titan Anthology
Attack on Titan: Before the Fall
Attack on Titan: Junior High
Ayanashi
Basilisk
Battle Angel Alita
Battle Angel Alita: Last Order
Battle Angel Alita: Mars Chronicle
Beauty Bunny
Beware the Kamiki Brothers!
Black Panther and Sweet 16
BLAME!
BLAME! Academy and So On
Bloody Monday
Boarding School Juliet
Cage of Eden
Can I Kiss You Every Day?
Can You Just Die, My Darling?
Cardcaptor Sakura: Clear Card
Cells at Work!
Chi's Sweet Home
Chihayafuru
Clockwork Planet
Complex Age
COPPELION
DAYS
DEATHTOPIA
Defying Kurosaki-kun
Descending Stories
Devils' Line
Domestic Girlfriend
Drifting Dragons
Drowning Love
EDENS ZERO
Elegant Yokai Apartment Life
Fairy Girls
Fairy Tail
Fairy Tail: 100 Years Quest
Fairy Tail: Blue Mistral
Fairy Tail City Hero
Fairy Tail: Ice Trail
Fairy Tail S
Fire Force
Flowers of Evil
Flying Witch
Fort of Apocalypse
FukuFuku: Kitten Tales
Full-Time Wife Escapist
Fuuka
Gakuen Prince
Ghost in the Shell: Stand Alone Complex
Giant Killing
Gleipnir
Golosseum
Goodbye! I'm Being Reincarnated!
Grand Blue Dreaming
Happiness
Heroic Legend of Arslan
Hotaru's Way
House of the sun.
Hozuki's Coolheadedness
I Am Here!
I Want to Hold Aono-kun so Badly I Could Die
I'm in Love and It's the End of the World
I'm Standing on a Million Lives
In/Spectre
Interviews with Monster Girls
Inuyashiki
Kakafukaka
Kakushigoto: My Dad's Secret Ambition
Kami Kami Kaeshi
Karate Heat
Kasane
Kira-kun Today
Kiss for Real
Kiss Him, Not Me
Kiss Me at the Stroke of Midnight
Kitchen Princess
Knights of Sidonia
Kokkoku: Moment by Moment
Land of the Lustrous
LDK
Let's Dance a Waltz
Love and Lies
Love Hina
Love in Focus
Love Massage: Melting Beauty Treatment
Magatsuki
Magical Sempai
Manga Dogs
Mardock Scramble
Missions of Love
My Boss's Kitten
My Boy in Blue
My Boyfriend in Orange
My Little Monster
My Sweet Girl
My Wife is Wagatsuma-san
Mysterious Girlfriend X
Negima!
Nekogahara
Nodame Cantabile
Noragami
O Maidens in Your Savage Season
Our Fake Marriage
Our Precious Conversations
Parasyte
Peach Girl
Peach Heaven
Pitch-Black Ten
Prince in His Dark Days
Princess Jellyfish
Princess Resurrection
Pumpkin Scissors
Rave Master
Real Account
Real Girl
Sankarea
Say "I love you".
Sayonara Zetsubō Sensei
School Rumble
Seven Deadly Sins: Four Knights of the Apocalypse
Shangri-La Frontier
Sherlock Bones
Shojo Fight
Shugo Chara!
Shugo Chara-chan!
Silent Voice
Smile Down the Runway
Space Brothers
Spoof on Titan
Springtime with Ninjas
Starving Anonymous
Suzuka
Sweetness and Lightning
That Time I Got Reincarnated as a Slime
That Wolf-Boy is Mine!
The Ghost in the Shell: The Human Algorithm
The Knight Cartoonist and Her Orc Editor
The Quintessential Quintuplets
To the Abandoned Sacred Beasts
To Your Eternity
Tokyo Tarareba Girls
Toppu GP
Tsuredure Children
Until Your Bones Rot
UQ Holder!
Wake Up, Sleeping Beauty
Walls Between Us
Watari-kun's ****** Is about to Collapse
Wave, Listen to Me!
Welcome to the Ballroom
YagyuNinja Scrolls
Yamada-kun and Seven Witches
Your Lie in April
Yozakura Quartet
Un servizio del genere è già portato da MangaPlus, ma la selezione è limitata alle opere di Kodansha e per chi è fuori dal Giappone è possibile visualizzare solo i primi e gli ultimi 3 capitoli di ogni opera, rendendo il servizio molto limitante. Azuki sembra essere invece un servizio totalmente innovativo.
Insomma, speriamo che questo servizio abbia vita lunga e che gli appassionati lo supportino, così che anche il fenomeno delle scan online e dei siti warez –che creano un danno ingente all'industria- possano quantomeno ridimensionarsi drasticamente.
Pensate di usufruire del servizio di Azuki? Fatecelo sapere nei commenti!
Fonte: Anime News Network.