L'editore ha dichiarato di non aver ricevuto alcuna notifica da Amazon riguardo la decisione
Da sabato sono spariti dal catalogo di Amazon Kindle alcune opere edite in inglese dall'editore J-Novel Club: il manga e la light novel di I Shall Survive Using Potions e le light novel di The Greatest Magicmaster's Retirement Plan, How Not to Summon a Demon Lord e Clockwork Planet.
La casa editrice non è stata in alcun modo avvisata dalla famosa piattaforma di e-commerce, e si è accorta della cosa grazie alle lamentele degli utenti. Amazon ha in seguito dichiarato con la casa editrice che la rimozione è stata effettuata dal Kindle Content Review per un motivo ancora sconosciuto. La cosa non dovrebbe impattare coloro che già hanno acquistato e scaricato i volumi già usciti, ma chi ha prenotato il sesto volume di Magicmaster si ritroverà l'ordine cancellato. I volumi di queste serie possono comunque essere acquistati su Bookwalker, I-Tunes, Google Play, Over Drive Libraries, Nook, Kobo e il sito di J-Novel Club.
We verified today that starting July 11th, all books in the series The Greatest Magicmaster's Retirement Plan, I Shall Survive Using Potions (Manga+LN), How Not to Summon a Demon Lord, and Clockwork Planet (LN) are no longer available for sale on Amazon Kindle (except .co.jp)

— J-Novel Club (@jnovelclub) July 14, 2020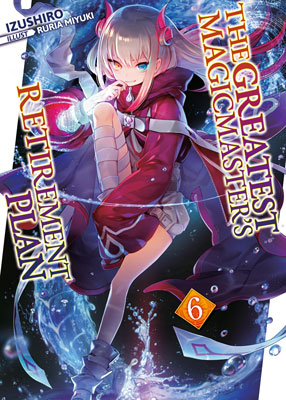 Cosa ne pensate di quanto avvenuto? Scrivetecelo nei commenti!
Per rimanere informati sul mondo nerd, continuate a seguirci sul nostro sito DrCommodore.it e su Facebook, Instagram, Telegram, YouTube, Discord, Steam e Twitch.
Se siete interessati ad anime e manga seguiteci sui nostri social dedicati: Facebook e sul canale Youtube!