Anime in arrivo per The vampire dies in no time
Alla lunga lista di adattamenti anime che si è creata in questo periodo (tra cui Metro-Luv Animation, King's Raid, Mother of the Goddess Dormitory) se ne aggiunge un altro. Da Kyūketsuki wa Sugu Shinu, in inglese The Vampire Dies In No Time, verrà infatti creato un anime prossimamente.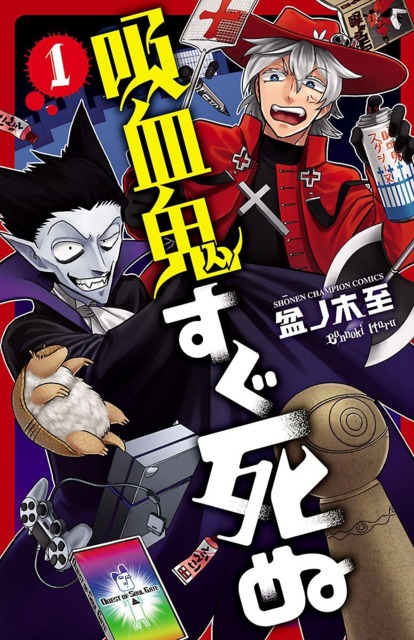 La notizia giunge da Weekly Shonen Champion, la rivista che pubblica ormai dal 2015 il manga di Itaru Bonnoki. La conferma è stata data proprio nel numero 23 della rivista, ma a parte questo non è stata data altra informazione, né sullo studio di animazione o tanto meno di un eventuale data.
Di cosa parla The Vampire Dies In No Time?
Il manga parla di Dralc, un vampiro temuto da tutti perché si crede sia invincibile. Ronaldo, un cacciatore di vampiri, raggiunge Dralc al suo castello dopo aver sentito che il vampiro ha rapito un bambino, ma qui scopre che in realtà Dralc muore quando è colpito da qualsiasi cosa, ma continua a rinascere. In realtà infatti Dralc è uno dei vampiri più deboli che ci siano. Questa trama darà origine a delle gag e situazioni comiche.
Fonte: 1.
Per rimanere informati sul mondo nerd, continuate a seguirci sul nostro sito DrCommodore.it e su Facebook, Instagram, Telegram, YouTube, Discord, Steam e Twitch.
Se siete interessati ad anime e manga seguiteci sui nostri social dedicati: Facebook e sul canale Youtube!