NHK ha annunciato che l'adattamento anime della serie din light novel Log Horizon di Mamare Touno riceverà una terza stagione intitolata Log Horizon: Collapse of the Round Table (Log Horizon: Entaku Houkai), che debutterà ad ottobre su NHK-E.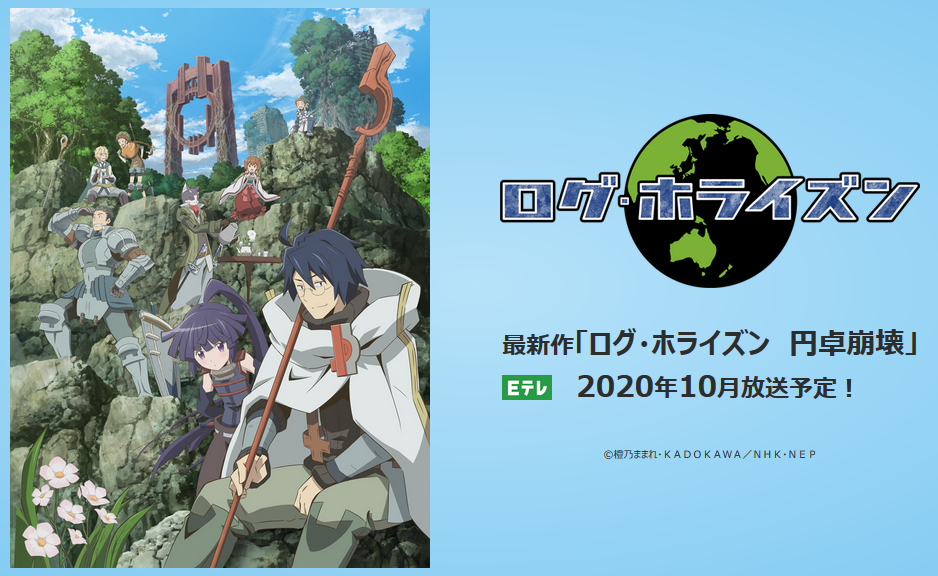 Shinji Ishihira dirige la stagione presso lo studio Deen, con Toshizo Nemoto alla sceneggiatura. Syouji Masuda si occupa invece della supervisione alla storia dell'anime. L'illustratore dei romanzi Kazuhiro Hara creditato come character designer originale. Shuoji Hata dirige il suono e Yasuharu Takanashi compone la colonna sponora. Confermato inoltre il cast delle precedenti stagioni.
Le due stagioni precedenti sono andate in onda tra il 2013  e il 2015.
Per rimanere informati sul mondo nerd, continuate a seguirci sul nostro sito DrCommodore.it e su Facebook, Instagram, Telegram, YouTube, Discord, Steam e Twitch.
Inoltre continuate a seguire gli aggiornamenti su Anime e Manga nei social ufficiali dedicati: Instagram, Gruppo e canale Youtube!