Killers of the Flower Moon sarà nelle sale italiane nel 2020
A rilasciare questa notizia è stata la 01Distribuition che tramite il suo account Instagram ha annunciato che il film arriverà nelle sale italiane nel 2020. Il nuovo film di Martin Scorsese quindi si prospetta come uno dei titoli più attesi della prossima stagione. Il regista di Taxi Driver dopo il successo di The Irishman sembra essere tornato di prepotenza nell'industria cinematografica.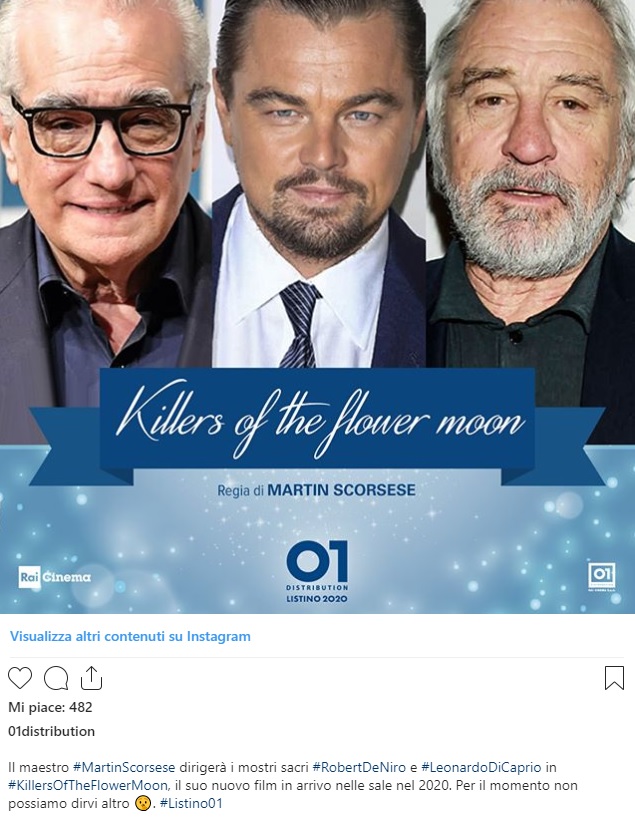 Il film è tratto da Killers of the Flower Moon: The Osage Murders and the Birth of the FBI. Si tratta della storia dell'ex Texas Ranger Tom White che verrà incaricato da J. Edgar per indagare su dei misteriosi omicidi che stanno decimando una tribù di nativi americani in Osage, Oklahoma. Con il proseguo delle indagini White verrà a conoscenza che dietro gli omicidi vi sarà il serial killer William Hale. Per saperne di più visita il nostro articolo qui.
Direi che le carte in tavola per un grande film ci sono tutte, vero? Scorsese, DiCaprio e De Niro insieme siete curiosi di vederli? Scrivetecelo nei commenti.
Per rimanere informati sul mondo nerd, continuate a seguirci sul nostro sito DrCommodore.it e su Facebook, Instagram, Telegram, YouTube, Discord, Steam e Twitch.