Il sito ufficiale di Is the order a rabbit?? Sing for You, del nuovo OAV di Is the order a rabbit?? (Gochuumon wa Usagi Desu Ka??), ha rivelato un nuovo PV e un nuovo membro del cast dell'episodio.Il video anticipa la canzone "Singer Song Payapoya Melody", eseguito dal gruppo Petit Rabbit's with beans (composta dal cast dell'OAV).
Il nuovo membro del cast è Nana Mizuki, che darà voce alla madre di Chino.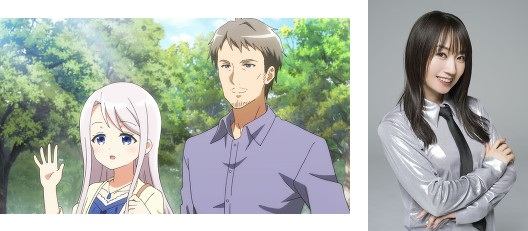 La storia girerà attorno a Chino che viene scelta per cantare da sola ad un concerto. La ragazza chiede quindi a Rize di abituarla ad abituarsi a canatare davanti agli altri, e hanno un torneo di karaoke. Però, man mano che Chino si allena, tutti inizianoad eccitarsi per l'imminente evento, e questo la rende nervosa.
Hiroyuki Hashimoto dirige l'OAV presso lo studio production doA. Kazuyuki Fudeyasu scrive la scneneggiatura e Yousuke Okuda cura il design dei personaggi. L'episodio verrà rilasciato in Blu-ray/DVD e il 26 settembre.
Per rimanere informati sul mondo nerd, continuate a seguirci sul nostro sito DrCommodore.it e su Facebook, Instagram, Telegram, YouTube, Discord, Steam e Twitch.
Inoltre continuate a seguire gli aggiornamenti su Anime e Manga nei social ufficiali dedicati: Instagram, Gruppo e canale Youtube!