Nel suo weekend d'apertura il nuovo film del franchise di Precure, Eiga Hugtto! Precure ♡ Futari wa Precure All Stars Memories, è arrivato in cima alla classifica del box office in termine di biglietti venduti. Nei suoi primi due giorni di programmazione il film ha venduto più di 300000 biglietti e ha guadagnato più di 350 milioni di yen.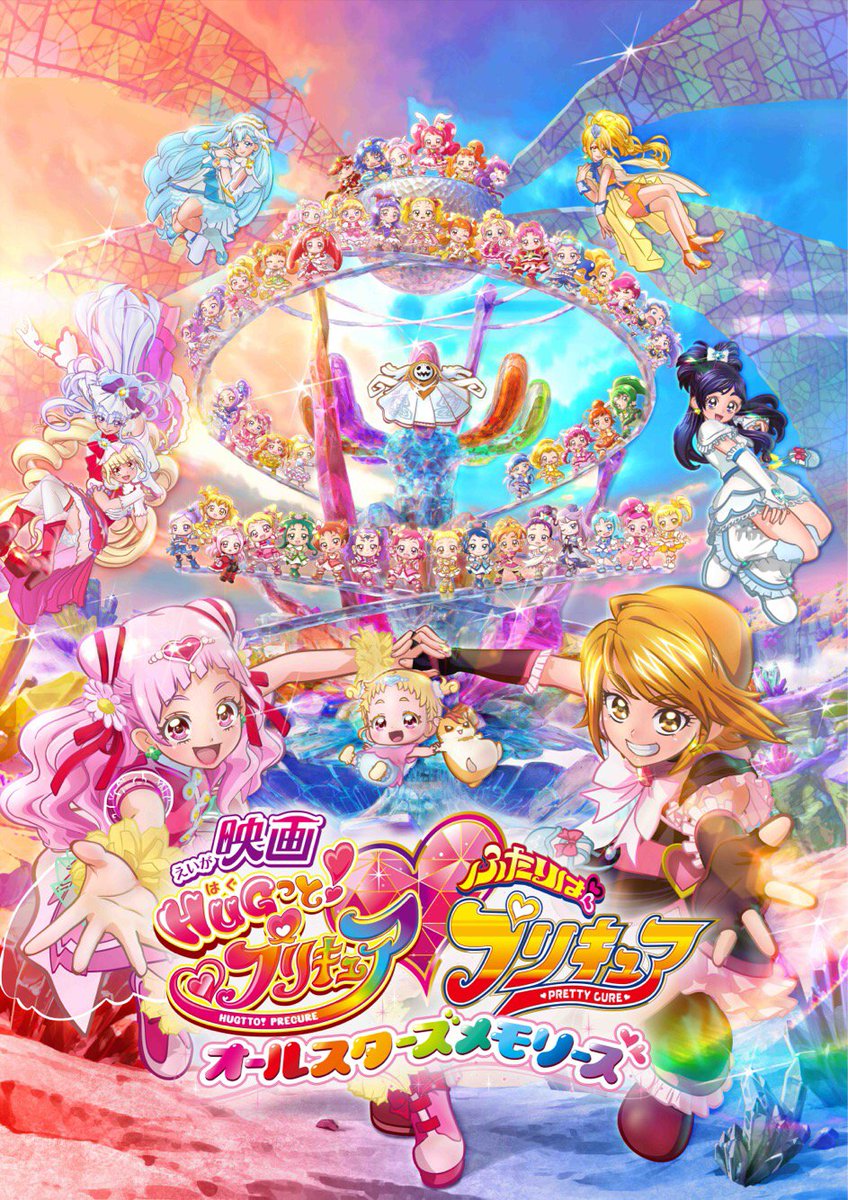 Il film, che ha il tema delle "memorie", segna il ritorno della serie di film "All Stars" e celebra il 15° anniversario del franchise di Precure. Il film inoltre ha ricevuto il Guinness World Record per il "Maggior numero di guerriere magiche in un film anime".
The Law of The Universe Dawn Chapter Part 1, il primo film di una trilogia sequel di The Law of the Universe Part 0 (UFO Gakuen no Himitsu) prodotto dallo studio HS Picture Studio, alla terza settimana di programmazione è sceso dalla prima alla terza posizione del box office. I film Mahou Shoujo Lyrical Nanoha Detonation, Natsume Yuujinchou: Utsusemi ni Musubu, Detective Conan: Zero no Shikkounin (proiezioni in 4D) e il live-action tratto dal manga Perfect World di Rie Aruga non sono più nelle prime 10 posizioni del box office.
Fonte: 1.
Per rimanere informati sul mondo nerd, continuate a seguirci sul nostro sito DrCommodore.it e su Facebook, Instagram, Telegram, YouTube, Discord, Steam e Twitch.