Il numero 61 della rivista Dengeki Daioh ha lanciato un nuovo manga basato sulla serie di light novel The Rising of the Shield Hero (Tate no Yuusha no Nariagari) di Aneko Yusagi.  Il nuovo manga yonkoma è disegnato da Akagashi e si intitola Tate no Yuusha no to Aru 1-Nichi. Il manga ha debuttato con una pagina a colori.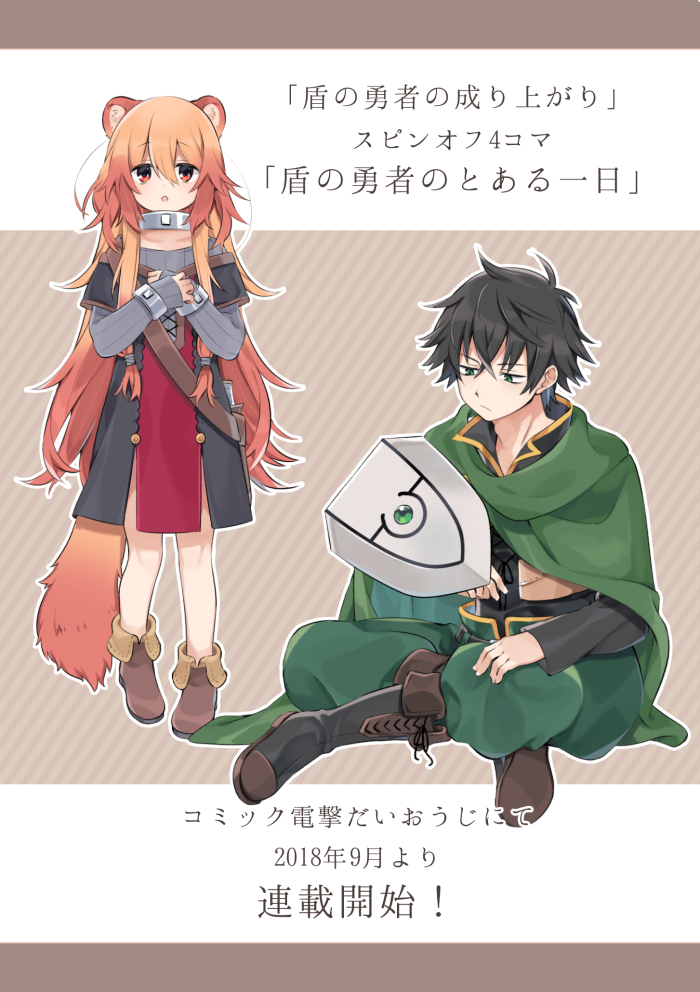 The Rising of the Shield Hero sarà adattato in una serie anime prodotta dallo studio Kinema Citrus (Made in Abyss, Shoujo☆Kageki Revue Starlight) che andrà in onda a partire da gennaio.
Fonte: 1.
Per rimanere informati sul mondo nerd, continuate a seguirci sul nostro sito DrCommodore.it e su Facebook, Instagram, Telegram, YouTube, Discord, Steam e Twitch.