Call of Duty: Black Ops III
 gratis per i membri del PS Plus!
Una notizia che farà sicuramente piacere agli utenti Sony. Nel corso della conferenza E3, l'azienda di Tokyo ha annunciato l'aggiunta di Call of Duty: Black Ops III al suo catalogo dei giochi PS Plus di Giugno.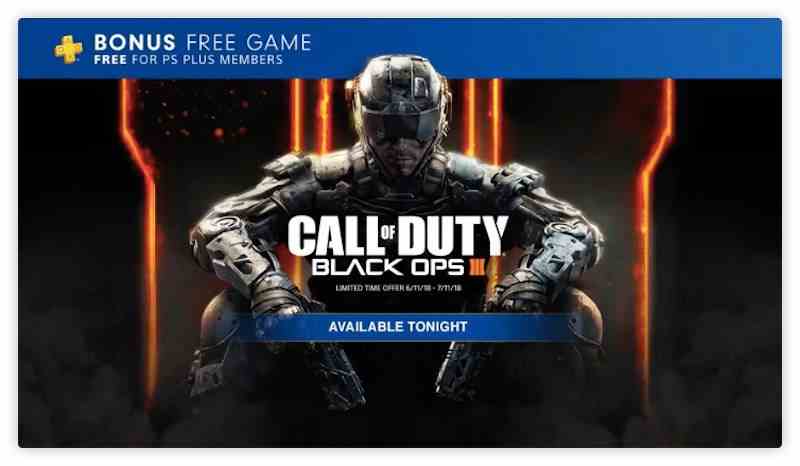 Il gioco è già scaricabile dallo Store PlayStation e sarà riscattabile gratuitamente per i membri del Plus per tutto il mese di Giugno. Naturalmente, una volta riscattato il gioco resterà gratuito; tuttavia, dovrete essere abbonati al Plus per giocarci. Se non riuscite a trovarlo nell'area Giochi mensili, vi basterà cercare la voce Call of Duty: Black Ops III [ITA/SPA]. Non perdetevi nessuna notizia sull'E3 2018!
Per rimanere informati sul mondo nerd, continuate a seguirci sul nostro sito DrCommodore.it e su Facebook, Instagram, Telegram, YouTube, Discord e Twitch.