Se ne va un pezzo di GTA IV
Il fatidico momento è infine arrivato per GTA IV, che perde ben 50 delle sue iconiche canzoni. Il motivo? La scadenza delle licenze di quest'ultime. Le soundtrack della serie di Grand Theft Auto sono da sempre delle colonne portanti per i vari titoli, grazie a canzoni iconiche del periodo in cui ogni capitolo è ambientato, le quali aumentano a dismisura l'immedesimazione del giocatore. Proprio oggi è stato rilasciato un aggiornamento su Steam, il quale rimuove numerosi brani dalle radio del gioco. Non disperate: Altrettante ne arriveranno per far fronte alla mancanza, e speriamo siamo all'altezza delle precedenti. Ecco la lista completa dei brani in entrata e in uscita in GTA IV, compilata dall'utente "Mastah" del forum del gioco.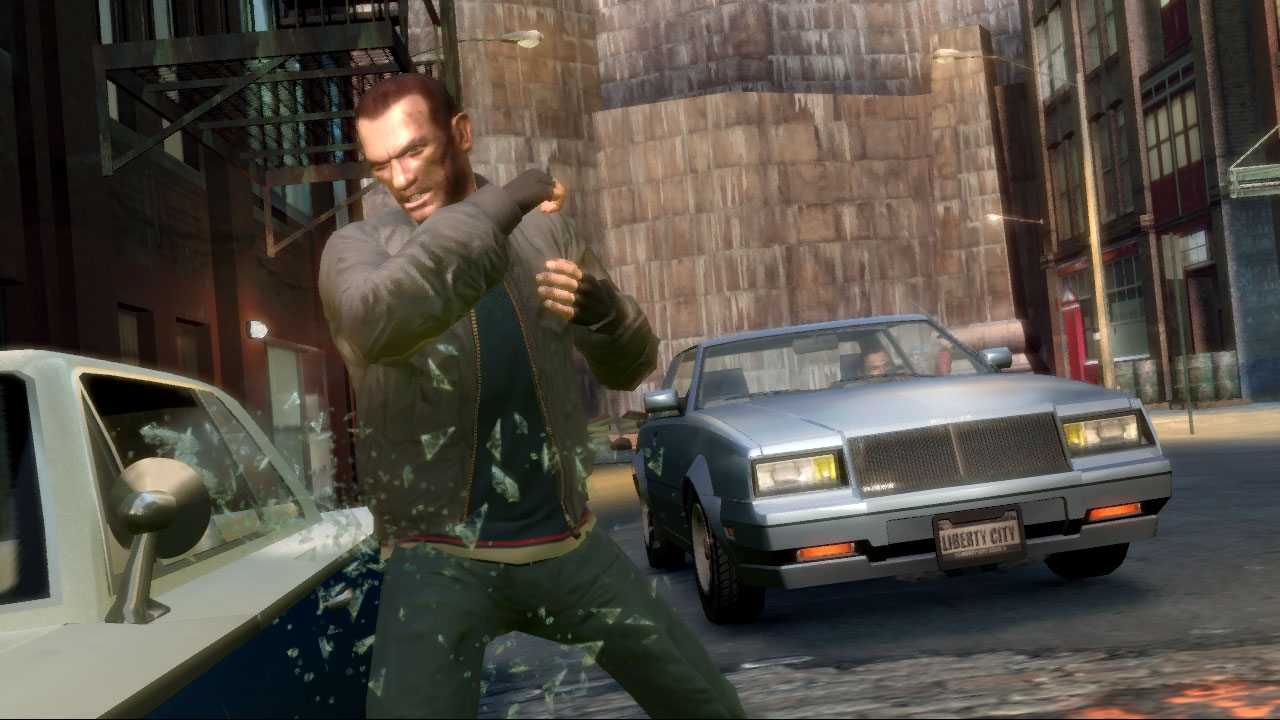 Canzoni rimosse
IF99 – International Funk
Gil Scott-Heron – Home Is Where the Hatred Is
K109 The Studio
Tamiko Jones – Can't Live Without Your Love
Rose Royce – Still In Love
Liberty City Hardcore
Cro-Mags – It's the Limit
Leeway – Enforcer
Bathory – Call from the Grave
Liberty Rock Radio
The Smashing Pumpkins – 1979
Stevie Nicks – Edge of Seventeen
Electric Light Orchestra – Evil Woman
David Bowie – Fascination
Black Sabbath – Heaven And Hell
AC/DC – Touch Too Much
The Doors – Five to One
Jefferson Starship – Jane
Iron Maiden – Run To The Hills
Radio Broker
The Prairie Cartel – Homicide
Ralph Myerz – The Teacher
San Juan Sounds
Angel y Khriz – Ven Báilalo
Angel y Khriz (feat. Gocho & John Eric) – Na De Na
Ivy Queen – Dime (Reggaeton Remix)
Tego Calderón (feat. Oscar D'León) – Llora, Llora
Aventura – El Desprecio
The Beat 102.7
Fat Joe (feat. Lil Wayne) – Crackhouse
Papoose – Stylin'
The Classics
Brand Nubian – All for One
Marley Marl (feat. Craig G) – Droppin' Science
The Journey
Terry Riley – A Rainbow in Curved Air
Michael Shrieve – Communique: 'Approach Spiral
The Vibe 98.8
Mtume – C.O.D. (I'll Deliver)
Vladivostok FM
Kino – Gruppa Krovi
Marakesh – Zhdat
Zveri – Kvartira
Seryoga – King Ring
Splean – Liniya Zhizni
Basta – Mama
Leningrad – Nikogo ne Zhalko
Ranetki Girls – O Tebe
Dolphin – Rap
Glukoza – Schweine
Ruslana – Wild Dances
Oleg Kvasha – Zelenoglazoe Taksi
Sucker DJs – Salvation (eSQUIRE Remix)
Jonathan Peters feat. Maya Azucena – Music
David Guetta feat. Kelly Rowland – When Love Takes Over
Vice City FM
Robbie Nevil – C'est La Vie
Mai Tai – History
Womack & Womack – Teardrops
Scritti Politti – Wood Beez (Pray Like Aretha Franklin)
John Farnham – You're the Voice
Canzoni aggiunte
Vladivostok FM
ALEKSEY BOLSHOY: YA Nenavizhu Karaoke
SERYOGA: Mon Ami (ft. Maks Lorens)
DELICE: Goryacheye Leto
SERYOGA: Dobav' Skorost
RIFFMASTER: Begu (Rancho Song)
RIFFMASTER Riffmaster Tony
ZHENYA FOKIN: Noch'ju
AYVENGO: Underground
KIEVELEKTRO: Gulyaj, Slavyane!! (ft. Alyona Vinnitskaya)
AYVENGO: Reprezenty
SERYOGA: Chiki
Per rimanere aggiornati su news e molto altro, tenete d'occhio DrCommodore e seguiteci su Facebook e Instagram. Ricordatevi anche di seguirci su YouTube, Telegram e di raggiungerci sul nostro server Discord!