Suicide Squad: Hell to Pay – La Task Force X torna in un film d'animazione
Warner Bros. Animation e DC Entertainment hanno pubblicato il trailer di Suicide Squad: Hell to Pay che arriverà sulla piattaforma digitale a partire dal 27 marzo e su Blu-ray in Ultra HD, Blu-ray HD e DVD il 10 aprile. Di seguito il trailer del film d'animazione!
Suicide Squad: Hell to Pay segue la "Task Force X" di Amanda Waller – Deadshot, Bronze Tiger, Killer Frost, Captain Boomerang, Harley Quinn e Copperhead – in missione per recuperare un oggetto mistico così potente da essere disposti a rischiare la propria vita pur di rubarla. Ma la Suicide Squad non è l'unico gruppo di cattivi che cercano l'oggetto. La gara è aperta per conquistare l'oggetto e, per rimanere vivi, il secondo posto non è un'opzione.
Il cast è guidato da Christian Slater (Mr. Robot, True Romance) nel suo debutto nll'Universo DC come voce di Deadshot, che dirige la "Task Force X" insieme a Billy Brown (How To Get Away With Murder) come Bronze Tiger, Liam McIntyre (Spartacus: War of the Damned, The Flash) nel ruolo del Captain Boomerang, Kristin Bauer van Straten (True Blood, C'era una volta) nei panni di Killer Frost, Gideon Emery (Teen Wolf) come Copperhead, Tara Strong (Batman: The Killing Joke) come Harley Quinn e il loro "boss", Vanessa Williams (Ugly Betty, Desperate Housewives) nei panni di Amanda Waller. Le altre forze cattive del film includono C. Thomas Howell (Outcast, Justice League: The Flashpoint Paradox) come Zoom, Dania Ramirez (Devious Maids) come Scandal Savage, James Urbaniak (The Venture Bros.) come Professor Pyg, Julie Nathanson (The Zeta Project, Beverly Hills 90210) come Silver Banshee e Jewelee, e Jim Pirri (Injustice 2) come Vandal Savage & Vertigo.
Nel cast di Suicide Squad: Hell to Pay anche Greg Grunberg (Heroes) come Steel Maxum, Dave Fennoy (Batman: Arkham Knight) come Blockbuster & Tobias Whale, Cissy Jones (Firewatch) come Knockout, Natalie Lander (The Middle) come Darma, Trevor Devall (Johnny Test) nei panni di Punch, Dave Boat (I Griffin, The Good Dinosaur) nei panni di Harvey Dent/Two-Face e Matthew Mercer (Critical Role, Batman: Bad Blood) nei panni di Savage Gunman.
Il produttore Sam Liu (Gotham di Gaslight, Teen Titans: The Judas Contract) dirige anche Suicide Squad: Hell to Pay da una sceneggiatura del coproduttore Alan Burnett (Justice League vs. Teen Titans).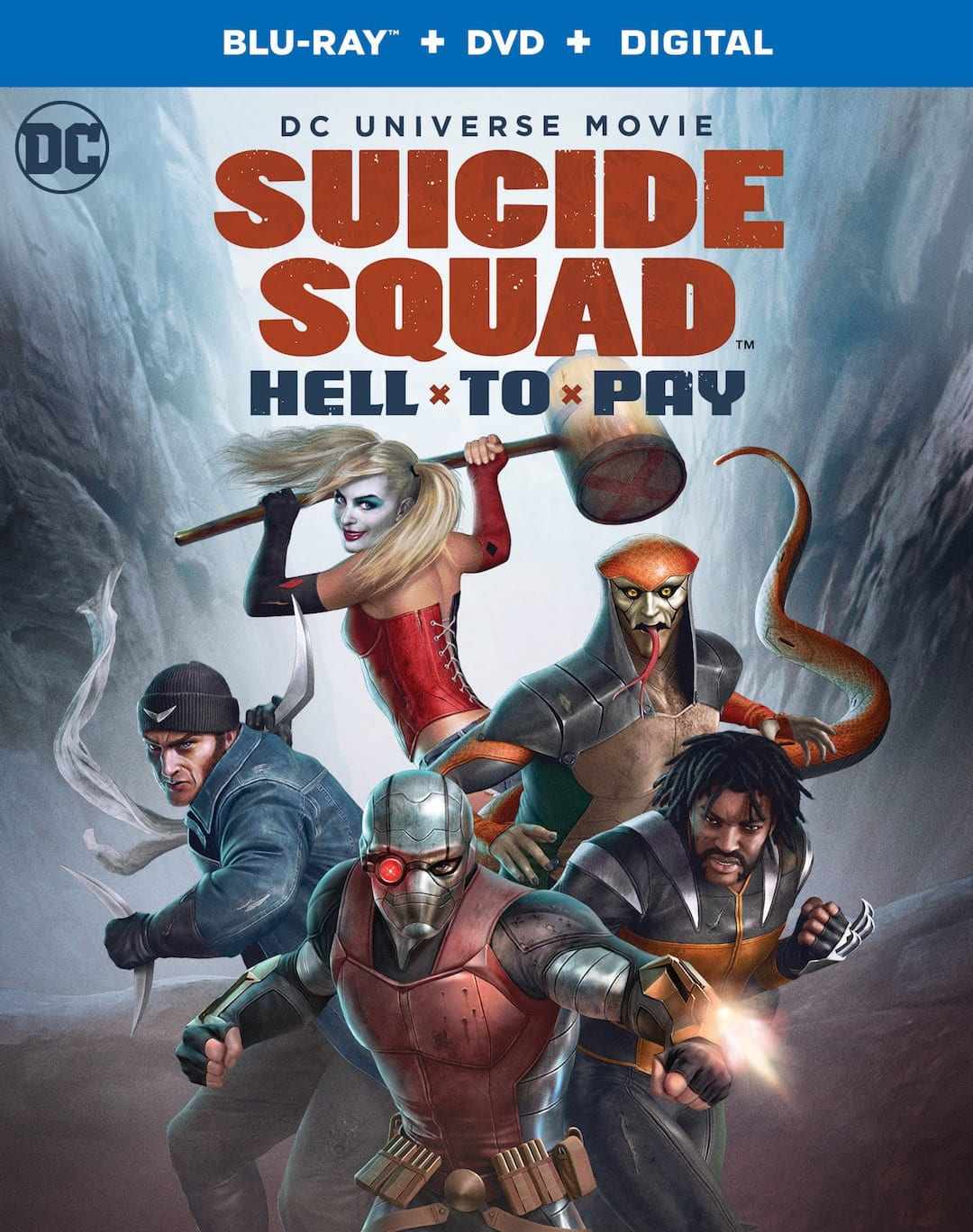 Per rimanere informati sul mondo nerd, continuate a seguirci sul nostro sito DrCommodore.it e su Facebook, Instagram, Telegram, YouTube e Discord.